How to measure for your new Blinds.
Its quite simple to measure for your blinds GET US TO DO IT!!  – if you prefer to do it your self then follow this simple guide. First you will need to decide how you want your blinds to sit. We will make any necessary deductions based on your choice.
RECESS – your blind will fit within the window recess.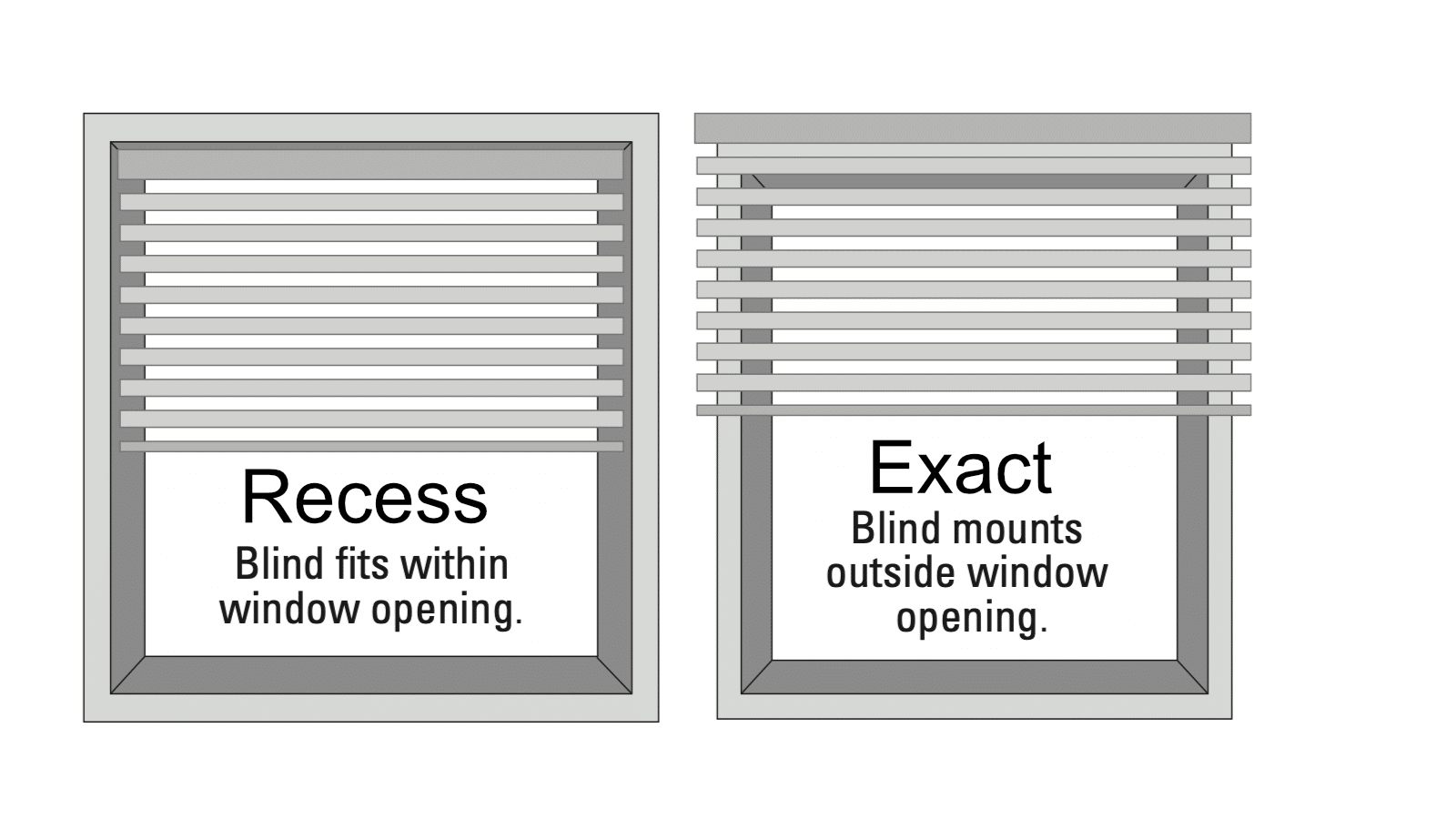 EXACT – Your blind will fit outside of the window recess overlapping slightly on either side.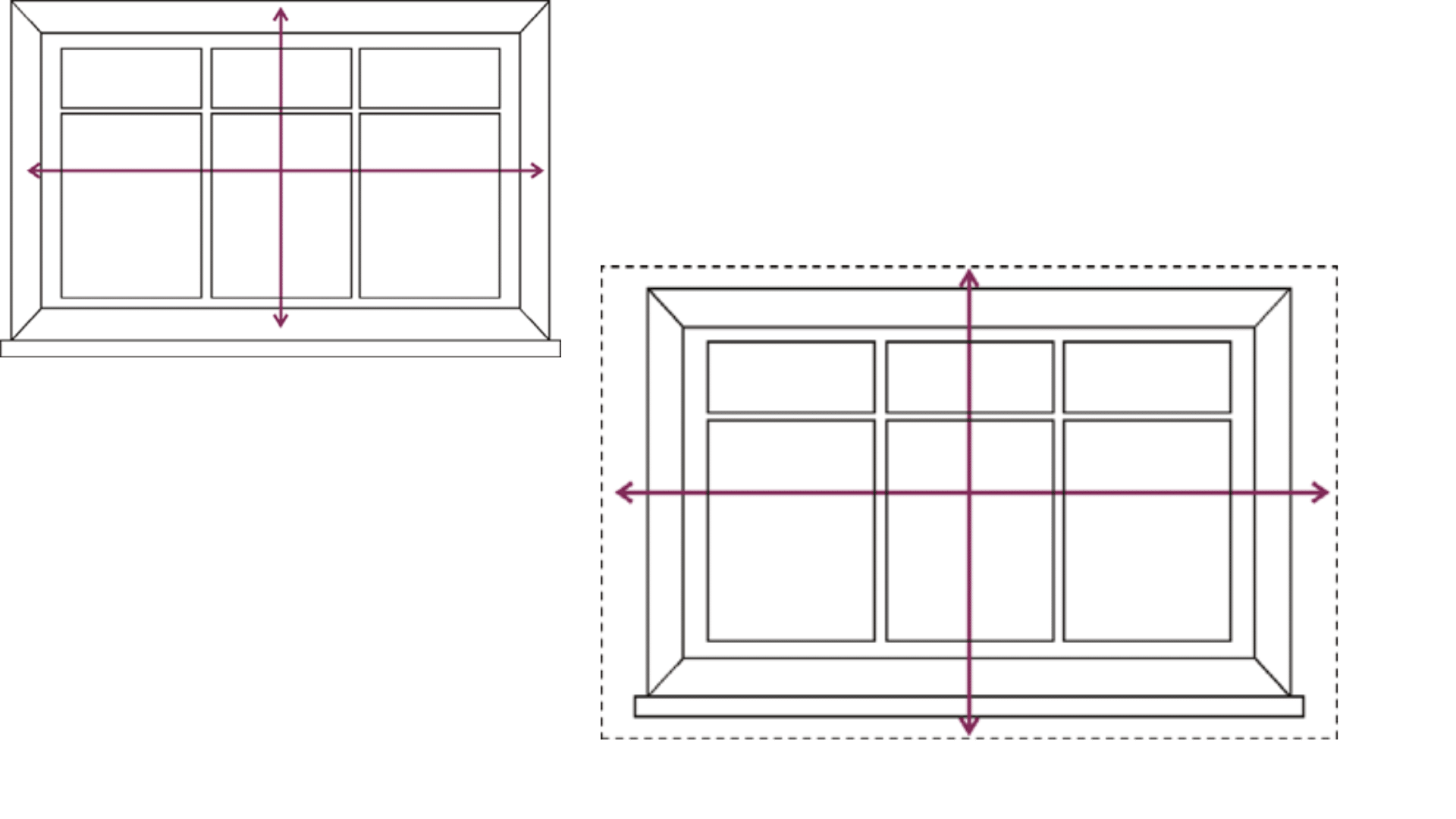 It is important to take into consideration any obstructions on or around your window when measuring such as handles or Vents – If you have a partly tiled wall then you should ensure you measure where the tiles are as that will generally be a smaller measurement than the untiled wall.
Just remember the numbers you provide us are the numbers we will use so always check them twice!
Measure the width
Using your tape measure – as carefully as possible, measure the distance from left to right within the walls of your recess. Repeat in three different places, (Walls are rarely as square as they seem!) Best practice would be top, middle, bottom, this will ensure accuracy, then make a note of the shortest length. This will give you your recess.
Measure the length (drop)
Using the same method measure the distance from the top and bottom of your window recess by measuring in three different places, make a note of the shortest length. This is known as the drop measurement, which along with the width measurement will give you your recess.
Things to remember
Please measure in MM for the most accurate measurement. The more accurate you are the more accurate we are.
If you still need help with any aspect of ordering or would rather we came to you and measured for you then please drop us a line info@shadyblinds.co.uk
Always use a steel tape measure for accuracy.
Always measure at least twice before recording your final measurement.
Measure in 3 areas per measurement and note down the shortest.
Always clearly indicate which measurement is the width and which is the height. It's very common for people to swap measurements if you are not careful, so always indicate the width measurement first, then the height last (W x H).
Did we mention double check your measurements?
Roof Blinds
Many manufacturers will very kindly have a sticker located inside the frame or on the sash as shown here simply find your code and select it from the list of your desired roof blind.