Solar Film
Energy saving cost effective compliment to blinds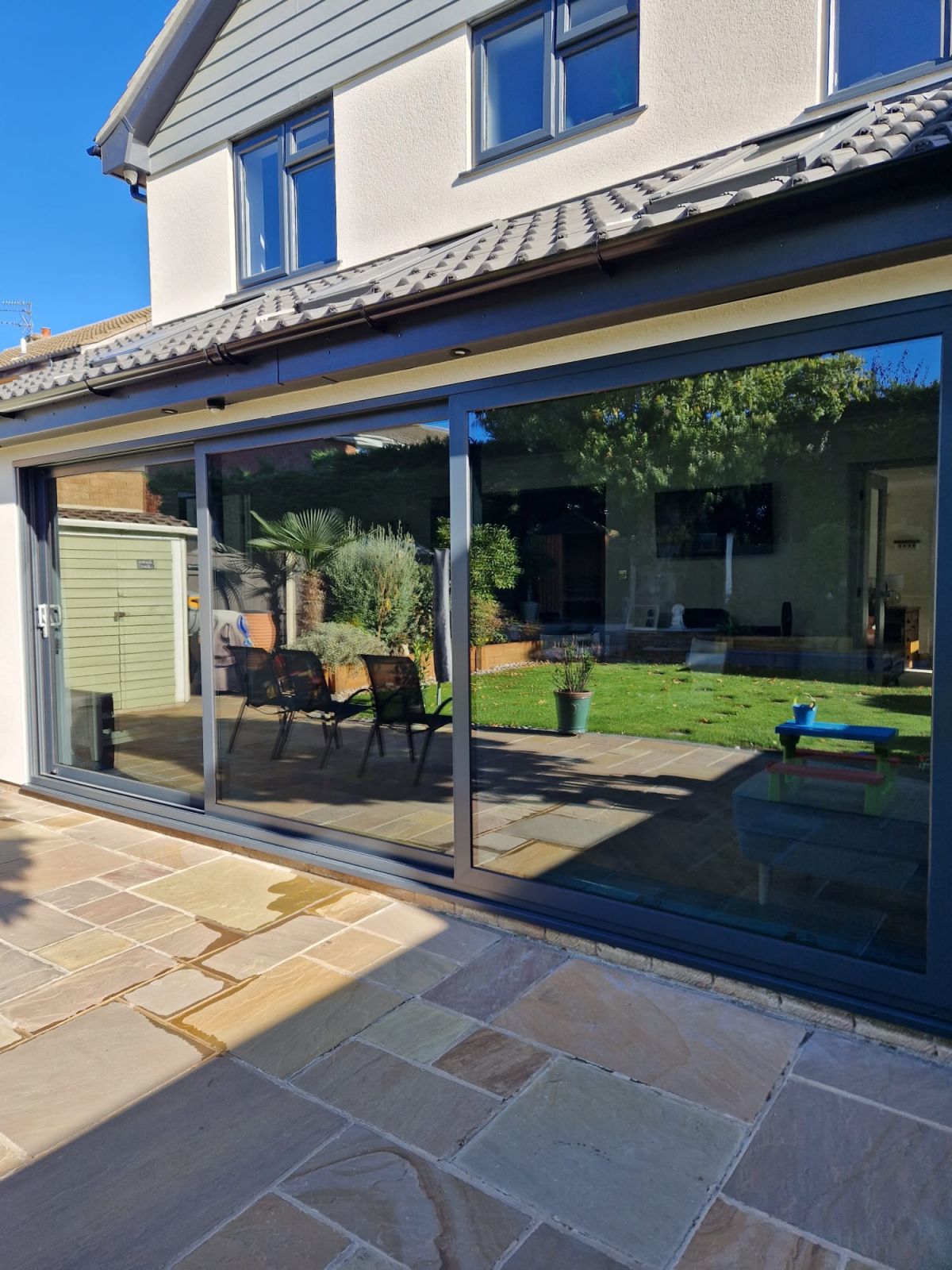 Is Your Conservatory Too Hot During Summer?
Is Your Conservatory Too Cold During Winter?
Introducing Enviro solar film – a premium quality, 2ply window film sourced from the UK that is specifically designed to reflect heat and glare away during summertime. This innovative film also contains a Low-E coating that bounces heat back into your room during winter, which would otherwise be lost through the conservatory roof. Enviro solar film also offers a UV filter to protect your soft furnishings from sun damage.
While there are alternatives such as solid roofs, plasterboard ceilings, or false plastic ceilings, Enviro solar film is the most affordable option for insulating your conservatory roof. It is also the quickest and least invasive method of insulation, with no building regulations required, and most installations can be completed in just one day. Window films are also available for the side windows and doors.
Enviro solar film is installed internally to the underside of your existing roof, and once installed, it reflects radiant heat from the source, whether it's from the sun in the summertime or internally generated heat in the winter. This film can be easily cleaned with a quick wipe down with a damp cloth and requires minimal maintenance.
This film boasts some impressive statistics, including 78% heat reflection in summer, 82% glare reduction, 99% UV block, and up to 66% heat retention in winter. All Enviro solar film products are tested and verified in UK laboratories to perform to the quoted statistics.
With Enviro solar film, you can use your conservatory comfortably all year round, enjoy a clear view of your TV and computer screens, protect your soft furnishings from sun damage, reduce energy bills in the colder months, and maintain daytime privacy with a clear view from inside.
FEATURES & BENEFITS
Great for conservatory roofs When blinds are out of budget.
99% UV protection
82% Glare reduction
66% Heat retention in the winter
78% Heat rejection in the summer